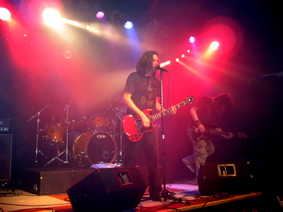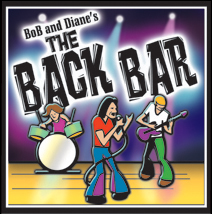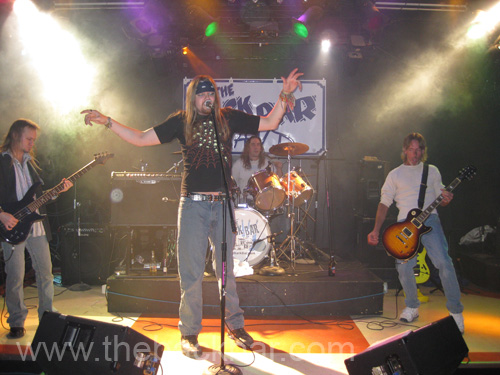 Schedule Tickets Directions FaceBook MySpace Pictures Join List Contact

The Back Bar
1901 Beloit Ave (Hwy G)
Janesville, WI 53546




<! 999999 is dark grey <! 000000 is black <! ffffff is white <! cccccc is light grey <! ffa500 is orange <! 4a4344 is medium grey <! ff00000 is red This is Bob & Diane's 10th Anniversary as owners of The Back Bar!


---------------------------------------------------------

This Weeks Events:

Wednesday May 22rd
no cover
Special Event
Sponsored Jack & Nicki of Redneck Fest Janesville
WHISKEY DICK (10pm to Midnight)
w/ Open Mic 8pm to 10pm & Midnight to 2am

Thursday May 23rd
no cover
Local Stage Night
Sponsored by 105.9 The Hog
w/ House Band ROXTAR
& Guests MU

Friday May 24th
no bands scheduled


Saturday May 25th
ON MY SIX
FORCE FED CHAOS
LEFT OF REASON
OMINOUS GREY
MODFIRE
IN THE HOUR

---------------------------------------------------------

7 DAYS A WEEK PLEASE ENJOY POOL, DARTS, GAMES, NTN BUZZTIME TRIVIA, KARAOKE WEDNESDAY, POKER THURSDAY
& AWESOME FOOD MENU AT OUR OTHER PLACE:
BOBBLEHEADS SPORTS BAR & GRILL
2709 S. HWY 51, JANESVILLE, WI

---------------------------------------------------------

UPCOMING SPECIAL EVENTS:
Friday June 14, 2013: CHEAP THRILL
Friday July 12, 2013: ROYAL BLISS & BOBAFLEX
Saturday July 13, 2013: ROYAL BLISS + 10 others at RNF Reunion at Back Bar
Thursday July 18, 2013: SALIVA
Saturday July 27, 2013: 80's PARTY
Complete Schedule

Hear interviews with guest rock & metal bands on Rockin Metal Revival

Unless otherwise noted, all money received at the door goes directly to the bands to cover their expenses.
Bar Open 7pm Wednesday - Saturday - Bands play till 2:00 or 2:15am

The Live Stage Cam is available 24 hours a day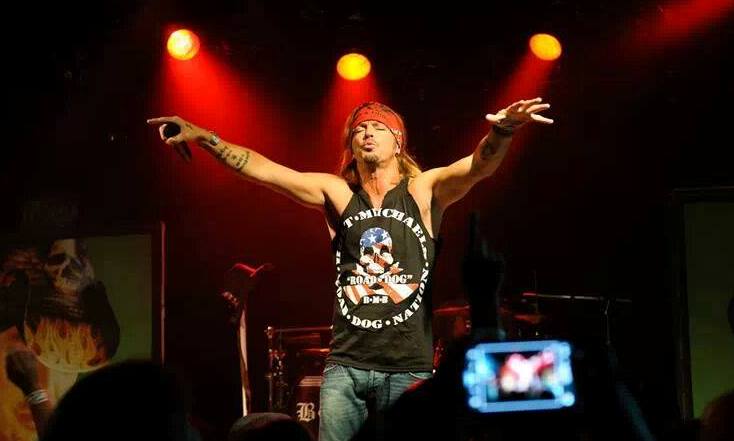 WANTED: Local, Regional & National Original Hard Rock Bands every Thursday, Friday & Saturday. Must not suck.

For over four decades, The Back Bar is well known for booking original local, regional and national acts every Thursday, Friday & Saturday.
Recent National Acts that have performed at The Back Bar include:
BOY HITS CAR, LIL WYTE, FASTBALL, UDO of ACCEPT, HUGO FERREIRA of TANTRIC, JESSE JAMES DUPREE of JACKYL & DIXIE INC., DOPE, THE LAST VEGAS, Bizarrre of D12, KILL DEVIL HILL, TWO DOLLAR GREY, FOXY SHAZAM, WARRANT, I-20 OF DTP, SOULICIT, SALIVA, 12 STONES, GORILLA ZOE, WAYLAND, YOUNG DRO, AK OF DO OR DIE, SKINMASK, SOIL, EYE EMPIRE, COOLIO, GOAST, BONE CRUSHER, FORCE FED CHAOS, ENUFF Z'NUFF, ADEMA, BLACK HEART VACANCY, ALLELE, AMERICAN HEAD CHARGE, UNITY THE BAND, SPINESHANK, HEAR KITTY KITTY, DAISY DE LA HOYA, OH NO FIASCO, QUIET RIOT, TAPROOT, LOSING SCARLET, TEXAS HIPPIE COALITION, CONVOY, BILLY YOUNGBLOOD, PSYCHOSTICK, DORYDRIVE, BEATALLICA, WILLIE BASSE & BLACK SHEEP, FUTURE LEADERS OF THE WORLD, MODERN SUPERSTAR W/ JAMIE FLETCHER OF BRITNEY FOX, MARCY PLAYGROUND, SPONGE, CRUD, FLAW, The Legendary Comedian GALLAGHER, MIDNIGHT TO TWELVE, ECHOVALVE, JOAN RED, BANG TANGO, D'MOLLS, MIKE STONE of QUEENSRECHE, BULLETBOYS, LA GUNS, WILD STREET, SCUM OF THE EARTH, PAPERCUT MASACRE, SUGAR RED DRIVE, ROYAL BLISS, MOBILE DEATH CAMP, NIGEL DUPREE, THE GOOD YEAR PIMPS, GEORGE LYNCH, ANEW REVOLUTION, JIMMY NEWQUEST & CAROLINE'S SPINE, KICKING K8, SNEW, GIRL IN A COMA, STEVEN ADLER'S APPITITE, HARPTALLICA, BOBAFLEX, TRACII GUNS, BLACKLIST UNION, TANTRIC, DAYS OF THE NEW, HURT, TWISTA, BIZZY BONE, SHAWNNA, AK oF DO OR DIE, CASPER/MR C, HEAD EAST, DOKKEN, SURVIVOR, BROWNSVILLE STATION, and many more.
The Back Bar
Historic Venue
1901 Beloit Ave (Hwy G)
Janesville, WI
www.thebackbar.com
608-741-0001 (7pm to 2am Thursday, Friday & Saturday)
Must be 21 to enter